Pakistan and China Crystal-balling
A relationship of past, present and future.
Tags China features Pakistan Pakistan and China Crystal balling
Check Also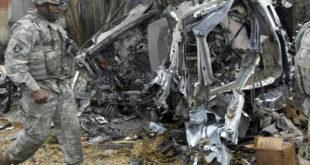 In a clear departure from its earlier position, Pakistan has cautioned against the US forces' withdrawal from Afghanistan without first achieving the complete peace and security in the country. "Pakistan has been reiterating that the US forces should stay in Afghanistan till the achievement of complete peace and stability," Foreign office spokesperson said at the weekly briefing on October 18. "I would like to draw your attention to the chaos in the aftermath of the withdrawal of USSR [Union of Soviet Socialist Republics] in the late 1980s. The region cannot afford anything similar, at this time," he added. Provincial governor, Police and Intelligence chiefs were assassinated in an attack in Kandahar province while the top American commander in Afghanistan General Austin Miller narrowly escaped. Probably, it was an inside job. Over thirty percent polling stations are not likely to open due to violence during October 20 parliamentary polls. Afghanistan is undoubtedly in a chaos, and Pakistan's concerns about post US pullout are not unfounded. May be Pakistan is anticipating a sudden pullout by President Trump. Whatever, the people of Pakistan need to be taken into confidence over this change of stance.